October 2017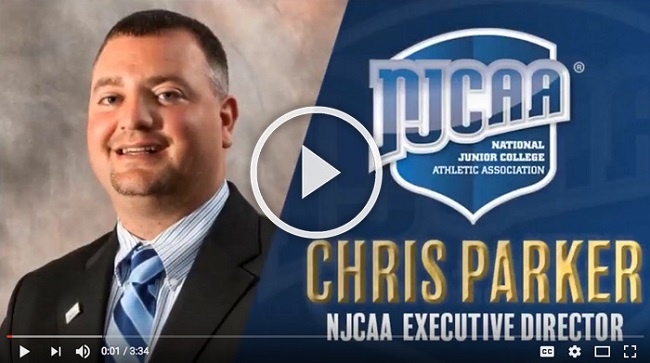 A Talk in the Park with CEO Chris Parker
NJCAA President McDaniel helps introduce upcoming #NJCAADay.

Executive Insights
Dean Myrick is featured in this month's Executive Insights segment. Learn more about the former hoops coach turned commissioner.

NJCAA Staff Spotlight
Get to know one of the newest members of the National Office who has already made an impact on the success of the organization.

UP CLOSE – Region 4
Two long-time leaders in Region 4 - one of the busiest regions in the membership - are in the spotlight this month.

UP CLOSE – Region 9
Taking up a large footprint in the west, learn about two of Region 9's top leaders and their belief in the mission of the NJCAA.


Blue Shield Reports
A membership-wide campaign to celebrate the NJCAA and those that make it great is coming October 19. Don't miss out!

NJCAA Flashback
This month's Flashback takes us back to 1974 and the origins of NJCAA volleyball as well as the organization's start of women's sports.